Lotus & Natural Salwag Nut Essential Oil Bracelet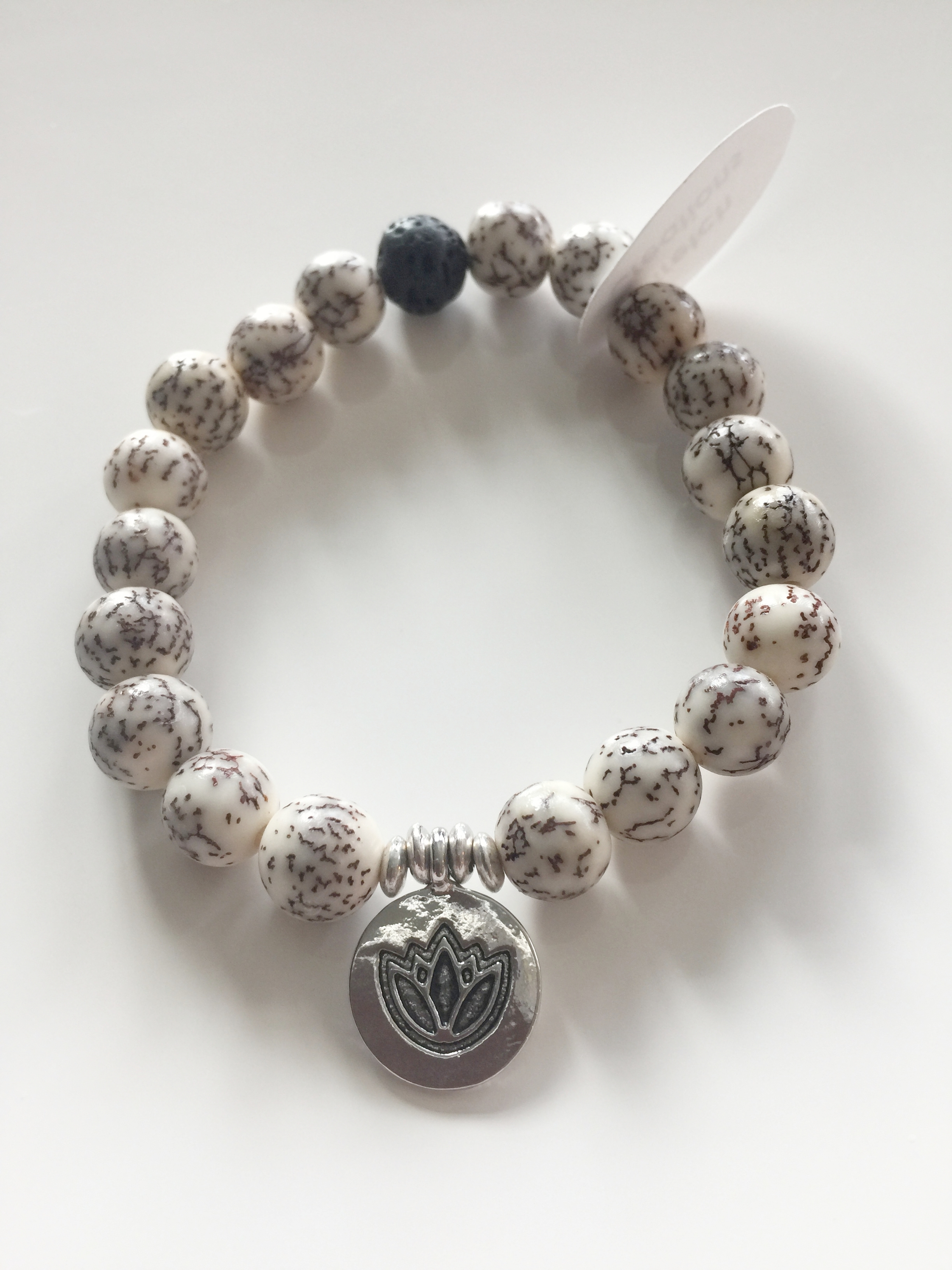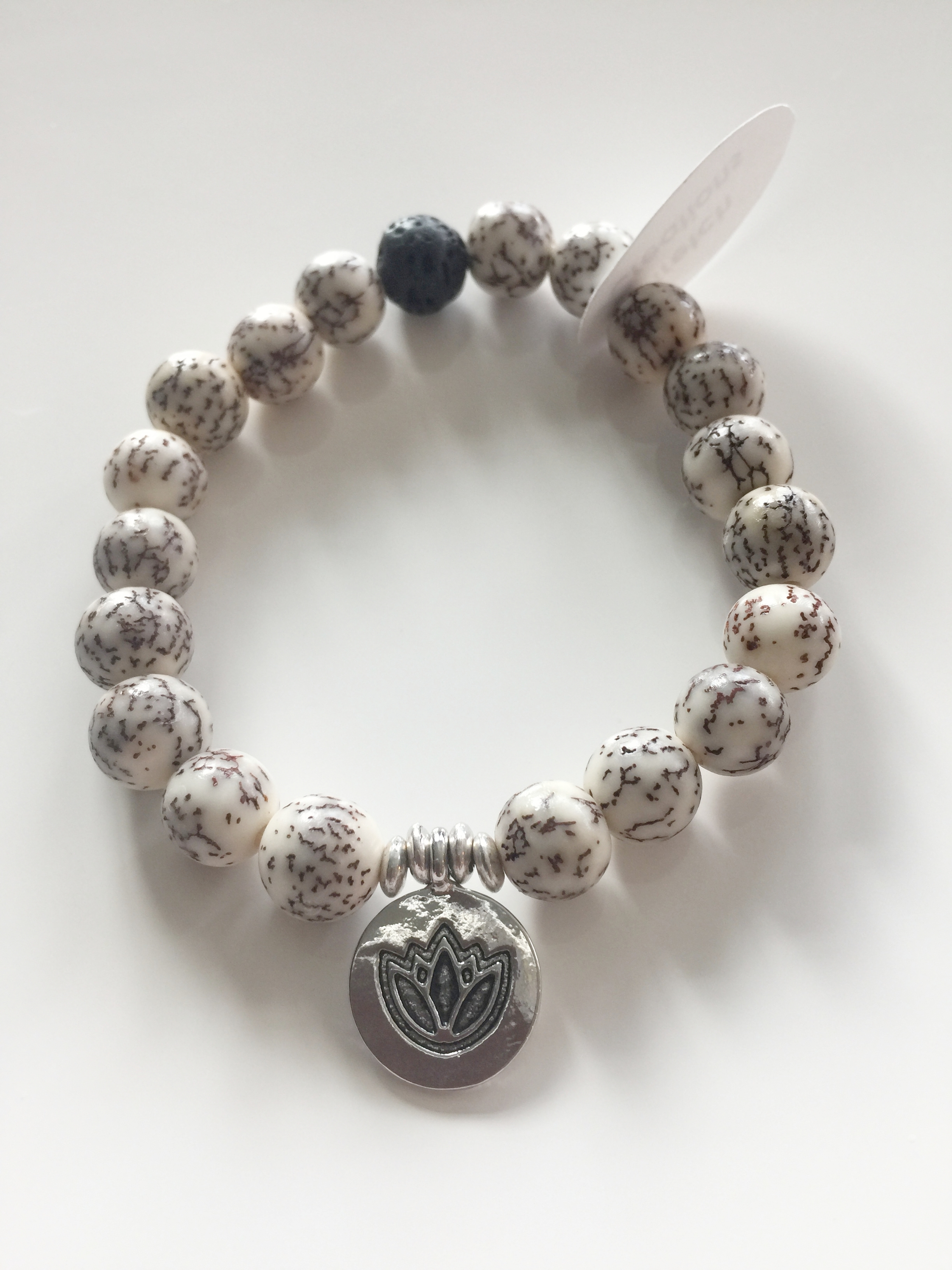 Lotus & Natural Salwag Nut Essential Oil Bracelet
It doesn't get any more natural than this bracelet.
Made of 10mm natural salvag Nut beads, a silver lotus charm and finished with a single lava stone. Find your balance with the essential oil bracelet.
Perfect for stacking, wearing alone or gift giving.

Made with a sinlgle porous lava stones that hold essential oils for up to 3 days. Simply wash to clean and reapply oil as needed. 100% semi precious stones! ❤️

Fits most adult wrists at 7"