Magnesite & Lava Bracelet - Pink, White or Turquoise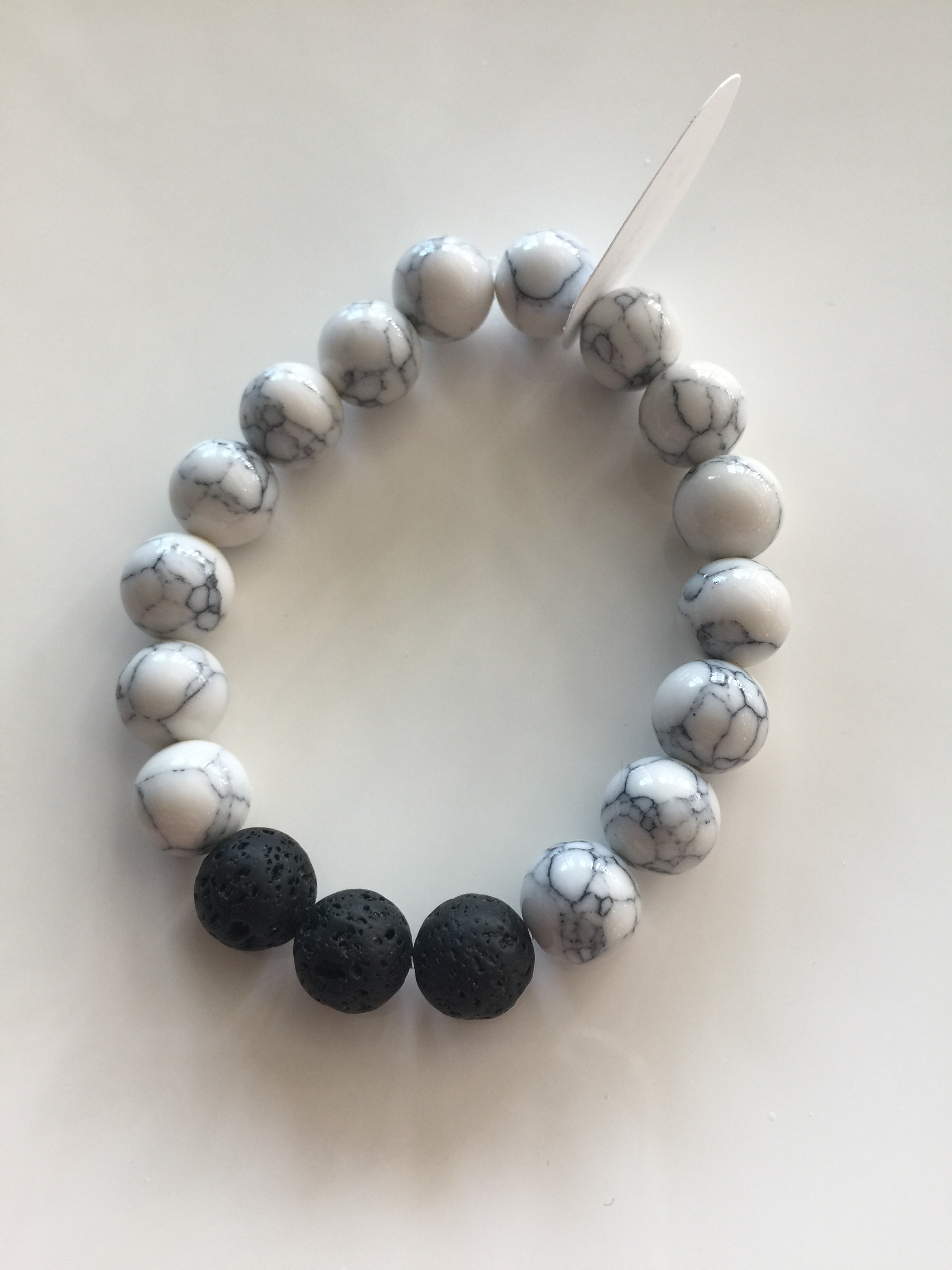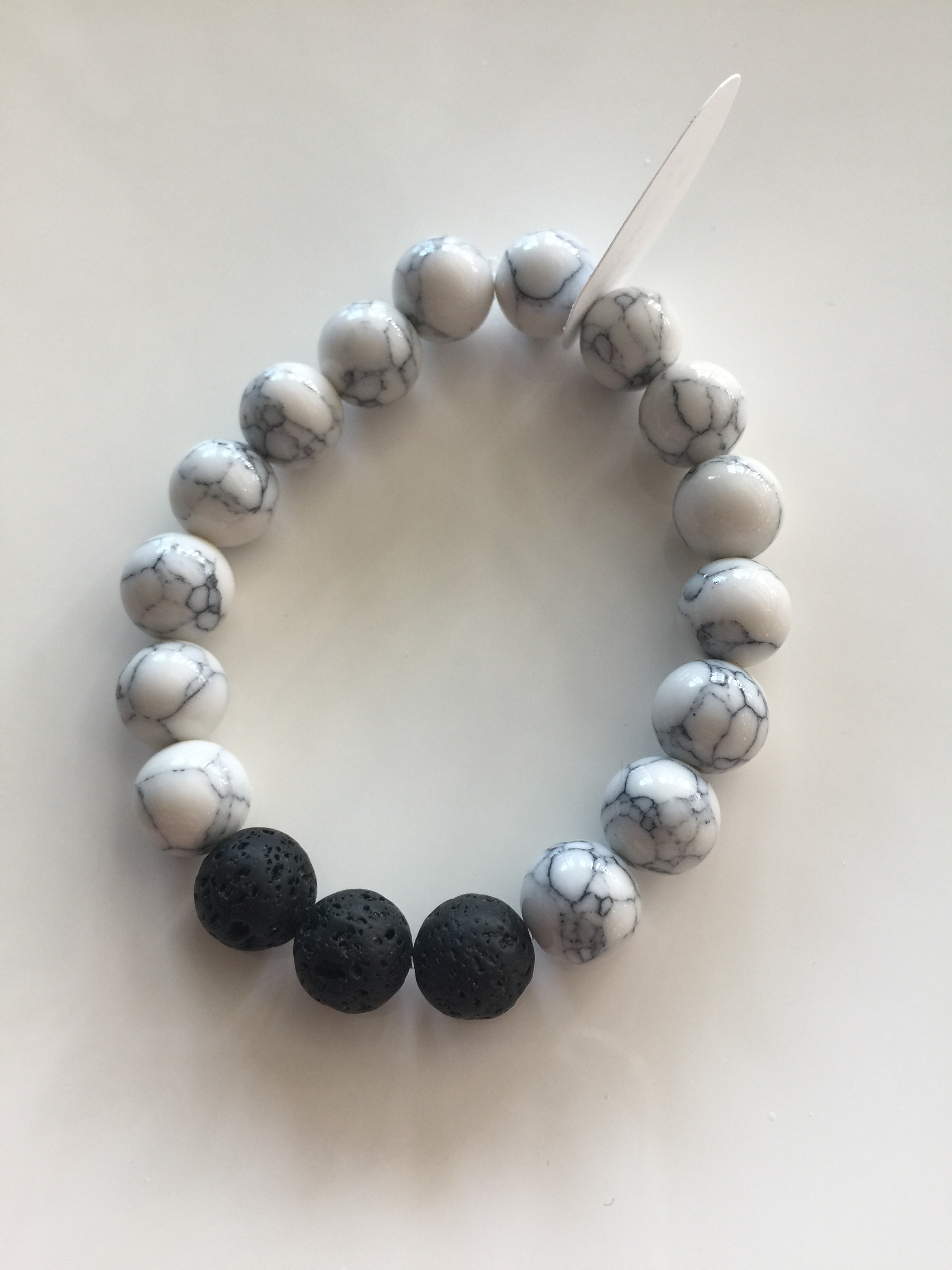 Magnesite & Lava Bracelet - Pink, White or Turquoise
These beautiful essential oil bracelets come in turquoise, pink or white. Add your favourite essential oil to the lava stones and poof you have your very own diffuser bracelet.
Stone size is 10mm.

Fits most adult writs at 7".

Magnesite contains a high level of magnesium and aids its absorption in the body. it detoxifies and neutralizes body odour, acts as an antispasmodic and muscle relaxant, and treats menstrual, stomach, intestinal, vascular cramps and the pain from gallbladder or kidney stones.
It helps relieve headaches, especially migraines and slows blood clotting. Magnesite speeds up fat metabolism and disperses cholesterol, preventing arteriosclerosis and angina. It also balances body temperature, lessening fever and chills.